On February 18, 2020, the Torch High Technology Industry Development Center of the Ministry of Science and Technology of the People's Republic of China announced the first, second and third batches of national high-tech enterprises of Guangdong Province for the year 2019. Five companies in the Traditional Chinese Medicine Science and Technology Industrial Park of Co-operation between Guangdong and Macao ("GMTCM Park"), namely Zhuhai TTOAI Medical Technology Co.,Ltd, Zhuhai Wakeup Science and Technology Co., Ltd., Zhuhai Hopegenes Chinese Medicine Institute Co.,Ltd, Zhuhai Vision Medical Technology Co.,Ltd, and Increasepharm (Hengqin) Institute Co.,ltd, are recognized as national high-tech enterprises with their professional research teams, technological capacities and sound mode of development. The successful recognition reflects the good momentum of stable growth and innovative development of companies in GMTCM Park, giving a great deal of encouragement to SMEs as they forge ahead in the midst of the coronavirus outbreak.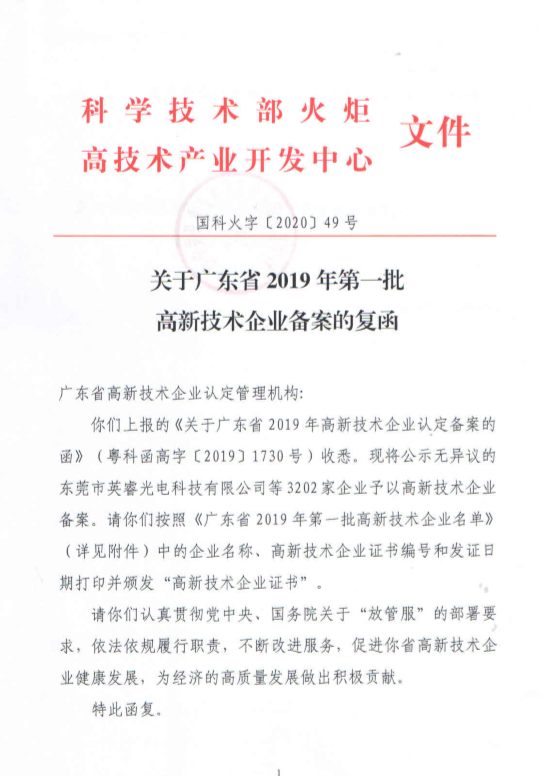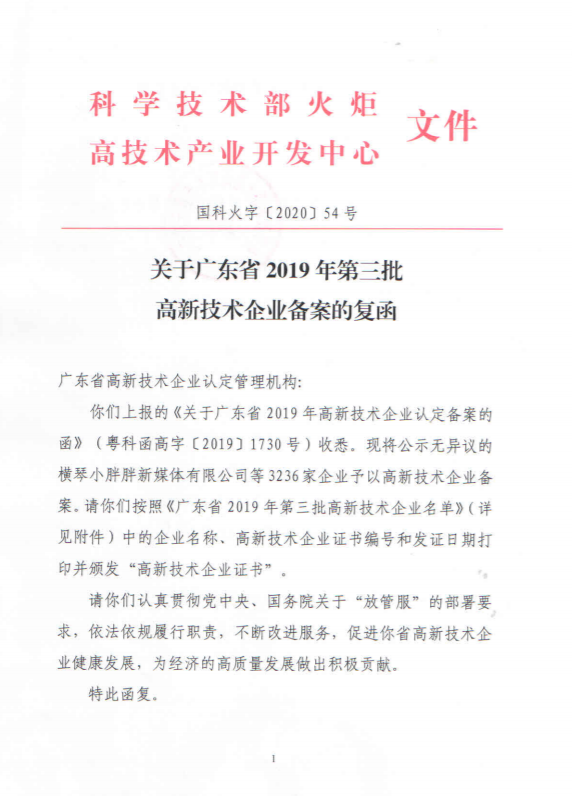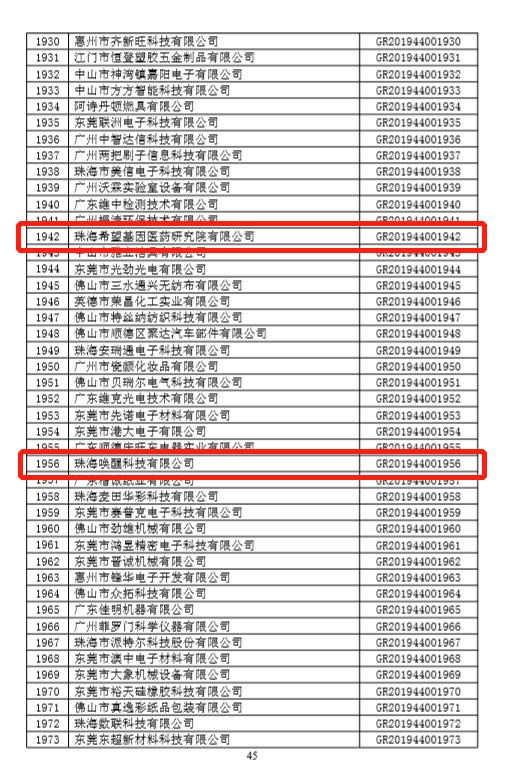 Congratulations to the five high-tech enterprises above! This great honor is an acknowledgement of the past. Going ahead, they are expected to play an exemplary role, overcoming difficulties with initial aspirations and leading us to break new ground.
Good news is always inspiring, especially in a time of such difficulty. Are you mobilized to pursue new endeavors? In 2020, as your strong supporter, GMTCM Park will continue to improve its science and technology services and reinforce its support for SMEs. Together, let's pursue a future of shared development.
Now is the time 2020 really begins!