At 8 a.m. Beijing time on December 1, 2022 (9 p.m. Brazil time on November 30), the "2022 Overseas Training on Traditional Chinese Medicine Products from Jiuzhitang (Brazil)" was held by the Traditional Chinese Medicine Science and Technology Industrial Park of Co-operation between Guangdong and Macao (hereinafter referred to as "GMTCM Park") in conjunction with Jiuzhitang Co., Ltd. (hereinafter referred to as "Jiuzhitang") and Brazilian distributors. Around 100 participants attended the online training, including representatives of Brazilian government departments, TCM practitioners from public and private hospitals and clinics, pharmacists, and representatives of pharmacies.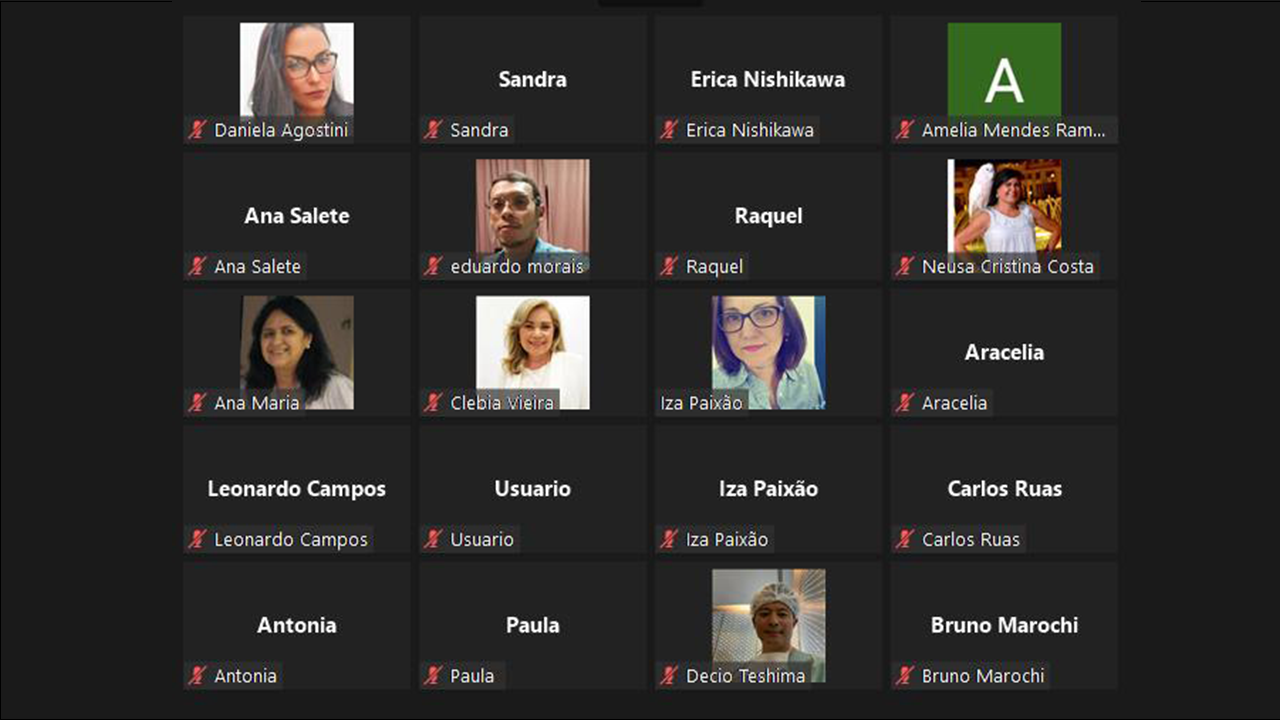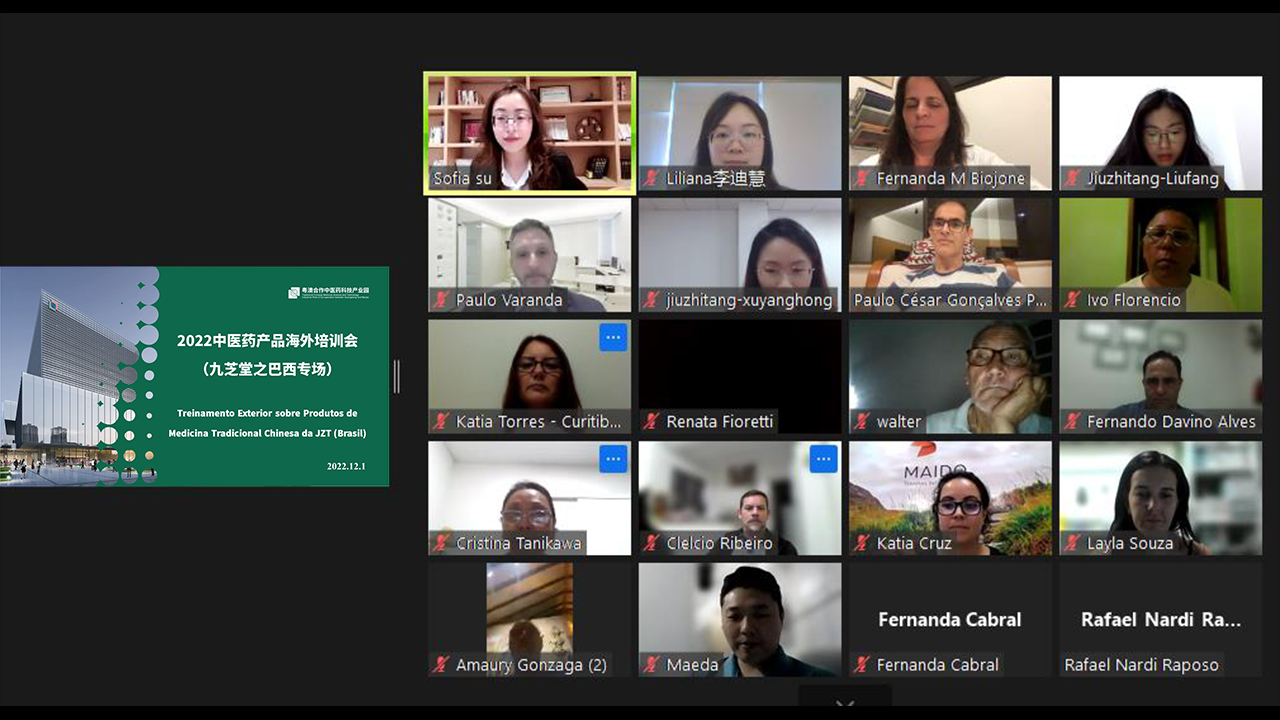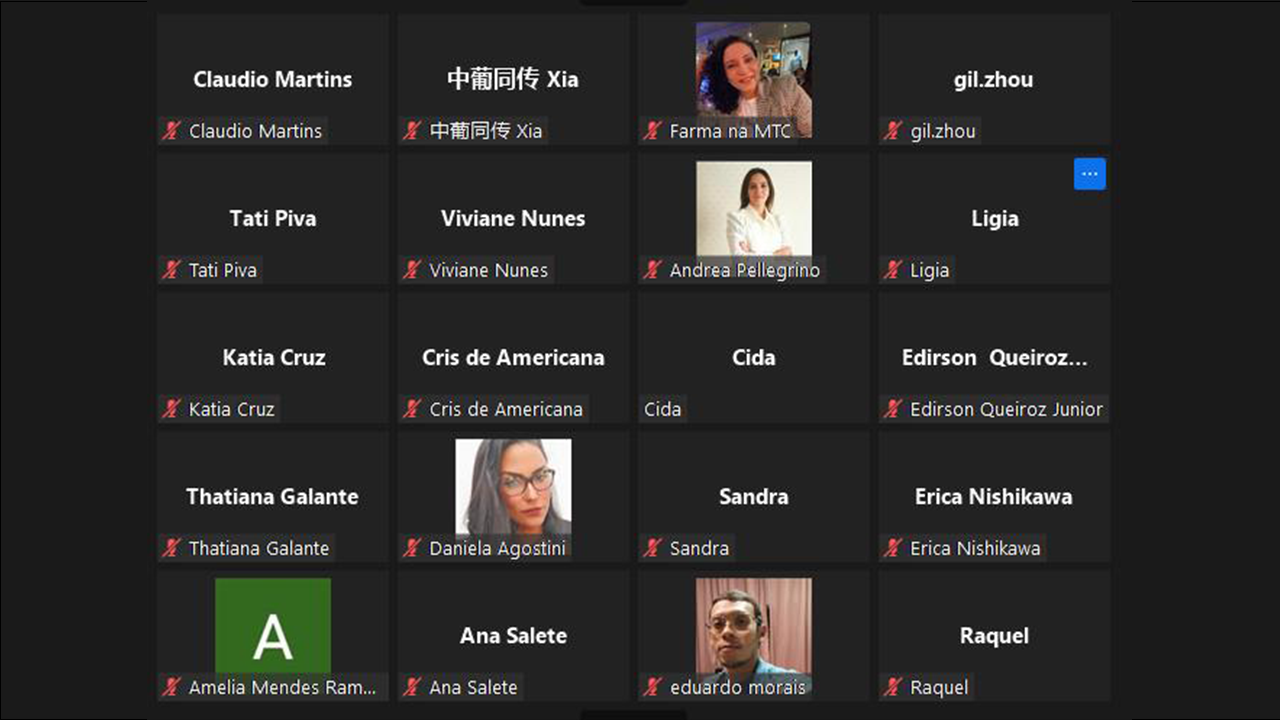 2022 Overseas Training on Traditional Chinese Medicine Products from Jiuzhitang (Brazil)
Through the "Business Matching Webinar for Traditional Chinese Medicine Products 2021 (Brazil)"  and the "2021 Traditional Chinese Medicine Business Matching Session (Achievement Sharing)" held in June and December 2021 respectively by GMTCM Park, Jiuzhitang successfully concluded cooperation agreements with Brazilian distributors on the commercialization of TCM products in Brazil. Since then, GMTCM Park has assisted Jiuzhitang with the registration of seven types of TCM products in Brazil and promoted its international trade. To boost sale of Jiuzhitang's products, GMTCM Park formulated promotional plans and organized this online product training for Brazilian TCM practitioners, pharmacists, and other professionals in the field of TCM.
Trainers from Jiuzhitang presented production technologies and indications of its products in detail and answered questions from the participants. Paulo Varanda, an expert from the Brazilian Federal Council of Pharmacy, also introduced the legal process on the marketing of Jiuzhitang's products in Brazil, while authorized Brazilian distributors of GMTCM Park shared insights about the market conditions of TCM products in Brazil.
This training session represents an important achievement of GMTCM Park who, as a "Public Service Platform for Overseas Registration of Traditional Chinese Medicine Products (Hengqin)" and a "National TCM Service Export Base", is dedicated in promoting the internationalization of TCM in the Brazilian market. GMTCM Park will keep its focus on Brazil, and in the meantime, take this opportunity to explore potential South American markets to further boost the internationalization of TCM. In December 2022, GMTCM Park has obtained the registration of a total of 10 types of Chinese proprietary medicines in Brazil, and launched the sale of 11 types of products in the Brazilian market. Moving forward, GMTCM Park will remain committed to providing more professional and comprehensive services for domestic and overseas TCM companies.